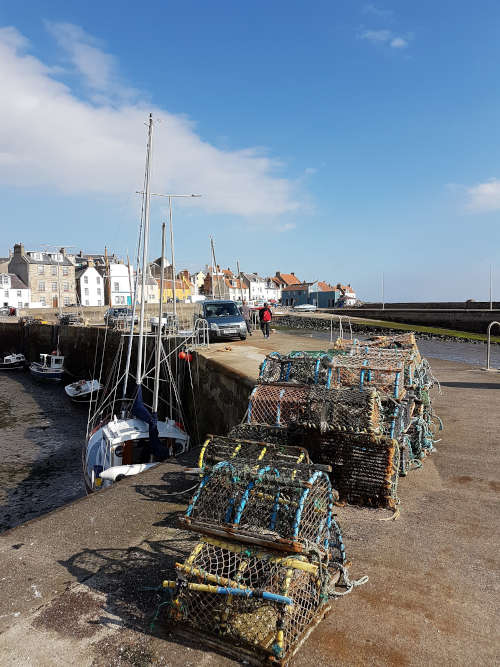 Get to know the area
About the east neuk of Fife, Scotland
Fishing villages, quiet back roads, sea views.
Neuk' is the old Scots word for corner, and the East Neuk is the name given to the area of land that runs around the Eastern peninsula of Fife. The delightful East Neuk villages, nestling amongst the natural harbours of the coastline, are testimony to the heritage of sea-fishing that still lives on in the Kingdom of Fife.
Crail has one of the prettiest harbours in the area and is well known for shellfish. Dating back to 16th century, the curved breakwater was built to give it protection against the Forth and in 1826 Robert Stevenson built the straight west pier.
Anstruther: fifty years ago, this picturesque port was so busy with fishing boats it was possible to walk from one side of the wide harbour to the other by stepping from boat to boat. But the North Sea herring shoals disappeared, taking with them most of the fishing fleet. Today, pleasure craft moor in the harbour where the fishing boats used to unload their catches.
Anstruther's association with the fishing industry has not been forgotten. The town is home to the Scottish Fisheries Museum, a national museum which tells the story of Scottish fishing from the earliest times to the present day. Housed in a complex of buildings beside the harbour, displays include a cottage belonging to a fishing family as well as the history of the herring industry that was once the mainstay of the local economy.
Visitor information courtesy of Welcome To Fife and Visit Scotland.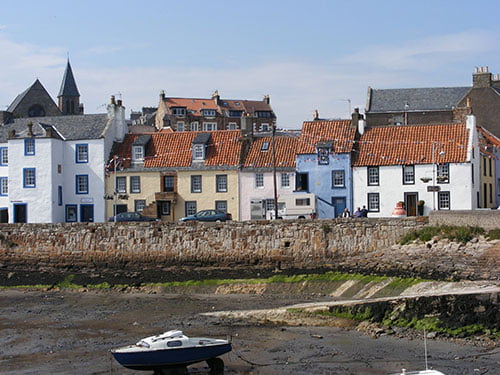 Situated on the Fife Coastal Path, St Monans draws people to it with its pretty houses and harbour, not to mention the remains of the once-great Newark Castle.
A climb up to St Monans church will reward you with breathtaking views over the Forth, and you can spot the three piers jutting out from St Monans. Climb a bit further to St Monans Windmill to find out about the salt production that used to be based here.
The Bowhouse food market is a must-do if you are in the area. The market takes place each month just outside the village and showcases some of the very best local food & drink, music and crafts.
Visitor information courtesy of Welcome To Fife and Visit Scotland.