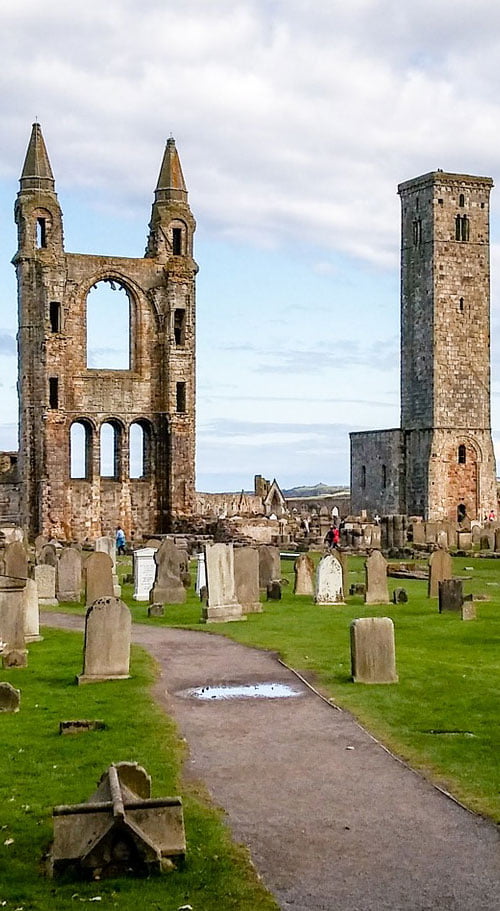 Get to know the area
About st andrews, Fife, Scotland
Famously known as the Home of Golf and home to Scotland's oldest University, St Andrews is a wonderful historic, seaside destination on many a bucket list.
St Andrews is a golfer's paradise. Play here and walk in the footsteps of legends for a truly memorable experience. The Open Championship is regularly played on the iconic Old Course and a visit to the British Golf Museum shares over 500 years of golfing history.
St Andrews has a fascinating history. The cathedral was built in the 12th century and was the largest building in Scotland for seven centuries, with pilgrims flocking here from all over Europe. If you enjoy walking, the Fife Pilgrim Way (64 miles) follows the route pilgrims would have taken finishing in the town.
The ruins of the Cathedral and Castle will take you on a journey back in time. The Castle's underground mine passages and bottle dungeon remain intact and give visitors a real taste of medieval Scotland.
It's also home to Scotland's oldest seat of learning, the University of St Andrews, which regularly features in the UK's list of top universities. Everyone also knows of the fairytale royal romance where Wills met Kate!
If you like the great outdoors the beach at the West Sands is a great place to visit. Featured in the film Chariots of Fire, it sweeps along the coastline, close to the famous Old Course.
For nature lovers, St Andrew Botanic Gardens is a hidden gem – an oasis of calm only a short walk away from the centre of town.
The town also has some gorgeous, independent, family-run businesses and there are plenty of delightful cafes and restaurants to enjoy during your visit.
Visitor information courtesy of Welcome To Fife and Visit Scotland.